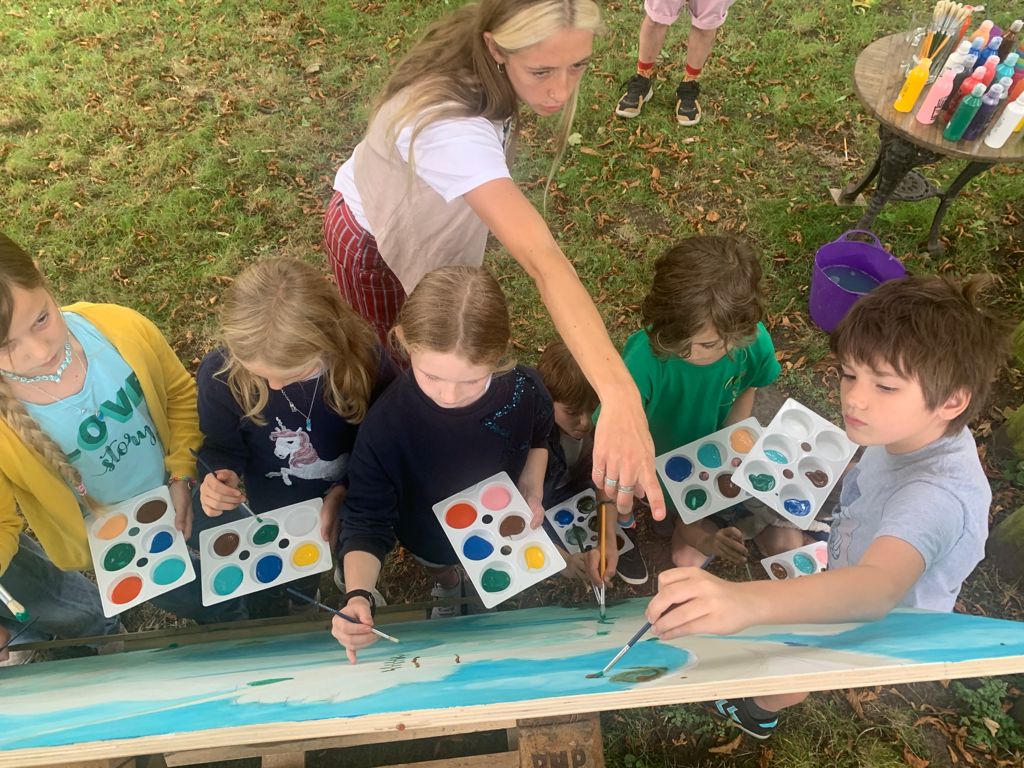 Art Education


Alongside my practice, I work with young people and adults in various learning projects across London. These projects include gallery education, community workshops and 1:1 tutoring. In my teaching, I value process over product, encourage risk taking and collaboration.My workshops often use nature and materials as a starting point for story telling and mutual learning.

Recently, my education work has been centred around clay, using the tactile and visceral material to facilitate an atmosphere of losing oneself in the craft, in order to replenish, play and learn.

I have done education work for organisations such as:

Two Temple Place Gallery, Where does clay come from? Community Workshops. A tactile introduction to foraging clay and making vessels.

Kingston School of Art, Natural Dye Workshop, for KSA Fine Art Alumni Program.

Hackney Arts, Clay and Paint Workshop. An introduction to pot making with air dry clay and geometric plant pot painting.

Painting Nature, with Nature, in Nature. Private workshop for 9 year olds using experimental foraged materials to paint

William Morris Society, Materials Cycles and Stories Online Workshop for the WMS Youth Programme. Exploring the materials we use everyday through experimental mark making and transforming drawings into sculptures to practice open ended making.