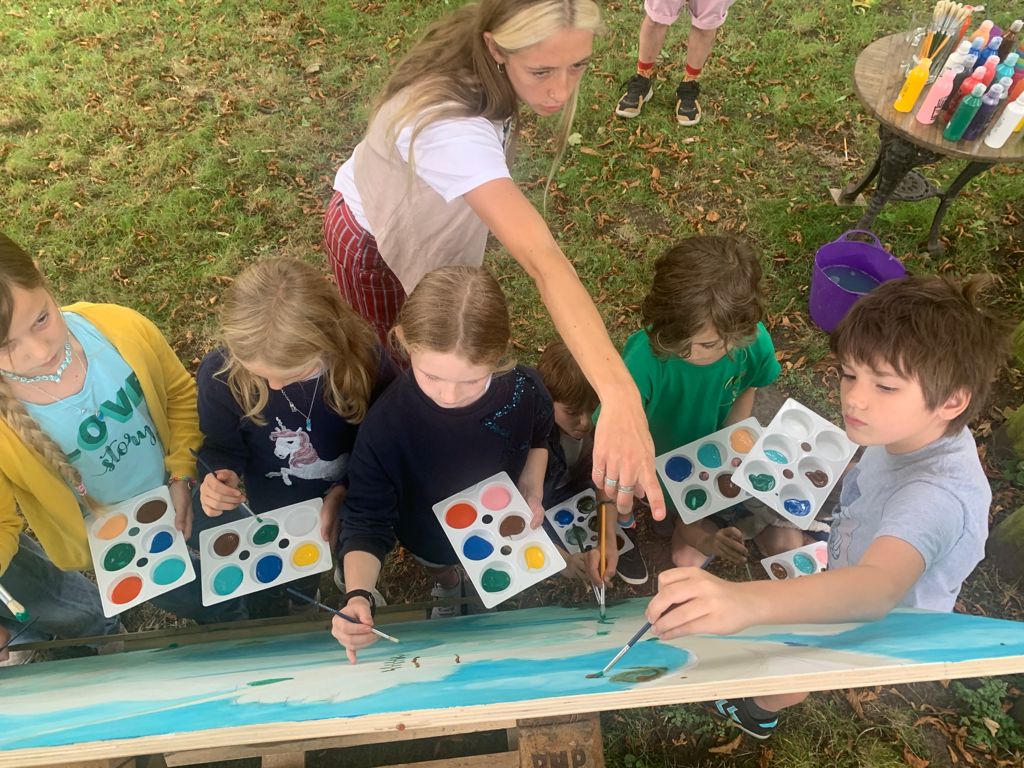 Art Education


Since 2020, I have been working with children, young people and adults leading learning projects across London. These projects include gallery education, community workshops, ceramics classes and 1:1 tutoring. I value process over product, encourage risk taking and focusing on collaboration and building connections over outcomes. Accessibility is at the core of all my education work, empowering people through nurturing the enjoyment of creativity in a supportive, playful, flexible and exciting environment. My workshops often use nature and materials as a starting point for story telling and mutual learning.

Please find further details about some Learning Projects I have led below, a full list can be found on my CV.

Kingston University, National Saturday Club - Co-Lead tutor for free art programme for 14-15 year olds. Leading workshops in clay, natural dye, drawing, painting and collaborative home-making installations.

Two Temple Place Gallery - Running clay workshops for a range of community groups. Playing with tactility, asking where clay comes from and searching for inspiration from the gargoyles and green men around the historic building.

Troy Town Art Pottery - Delivering ceramic workshops making delicate carved ceramic boxes, flower holders and cups.

Painting Nature, with Nature, in Nature. Painting workshop for 9 year olds using experimental foraged materials to explore our surroundings.

William Morris Society, Materials Cycles and Stories Online Workshop for the WMS Youth Programme. Exploring the materials we use everyday through experimental mark making and transforming drawings into sculptures to practice open ended making.