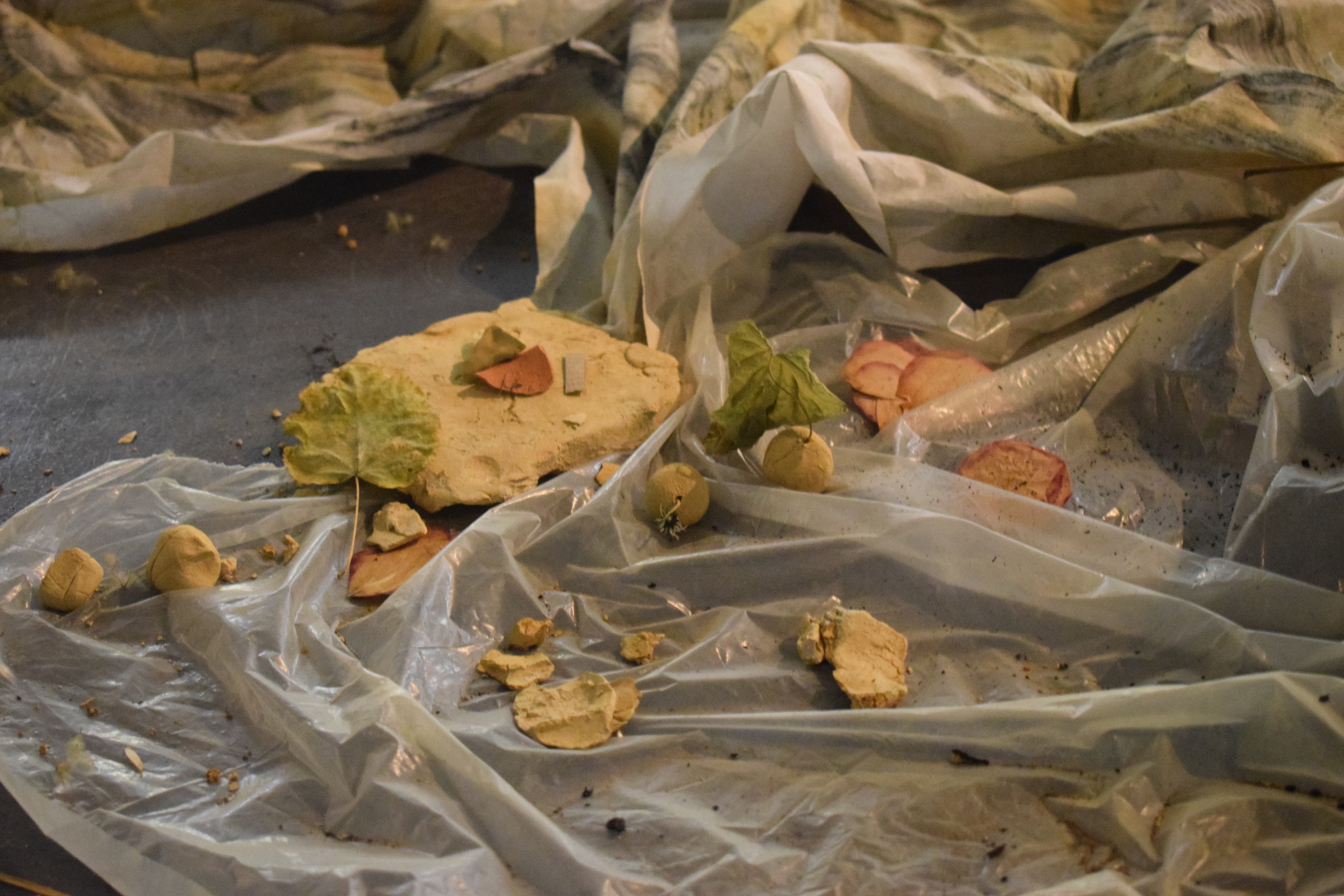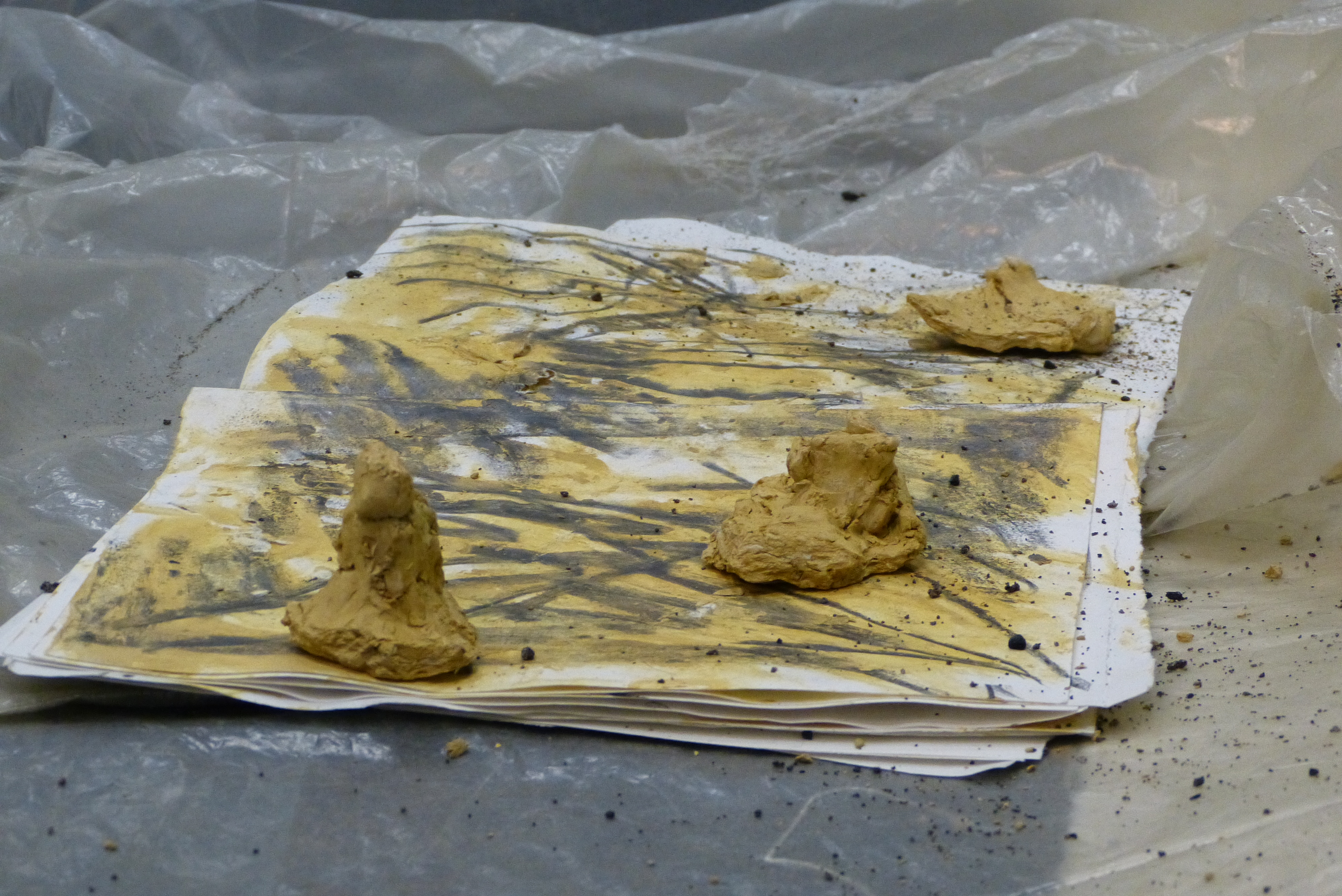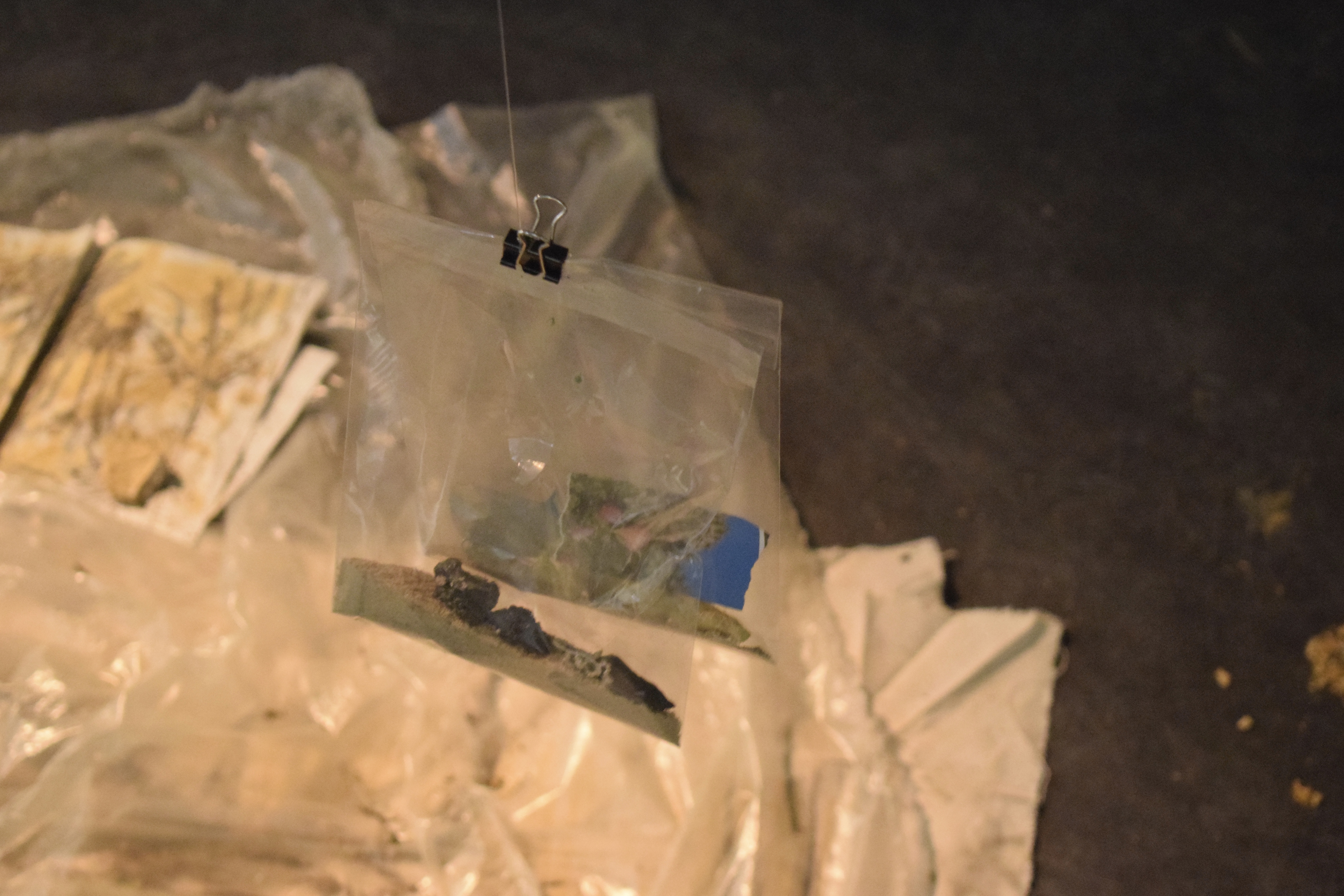 Materialistic AF II
clay, paper, plastic, volcanic rock, ash, coal, graphite, clips, canvas, binbags, plastic sheets, debris,
pressed flowers, leaves, found wood, string, found plastic, clips, acrylic paint, charcoal
2020

This iteration of Materialistic AF was for interim exhibition at Kingston School of Art curated by Julie Myers.

The installation explores material hierarchies and stories, considering the pedelstal "eco" materials are put on against Aristotle's model where the same materials are at the bottom of the hierarchy. The piece was gradually cultivated over the course of the exhibition, in a cycle of adding and taking away elements each day so that it was growing and changing like the natural world around us.